Catalog
We provide customers a comprehensive range of reliable, tested and high quality activated carbon and related products and services.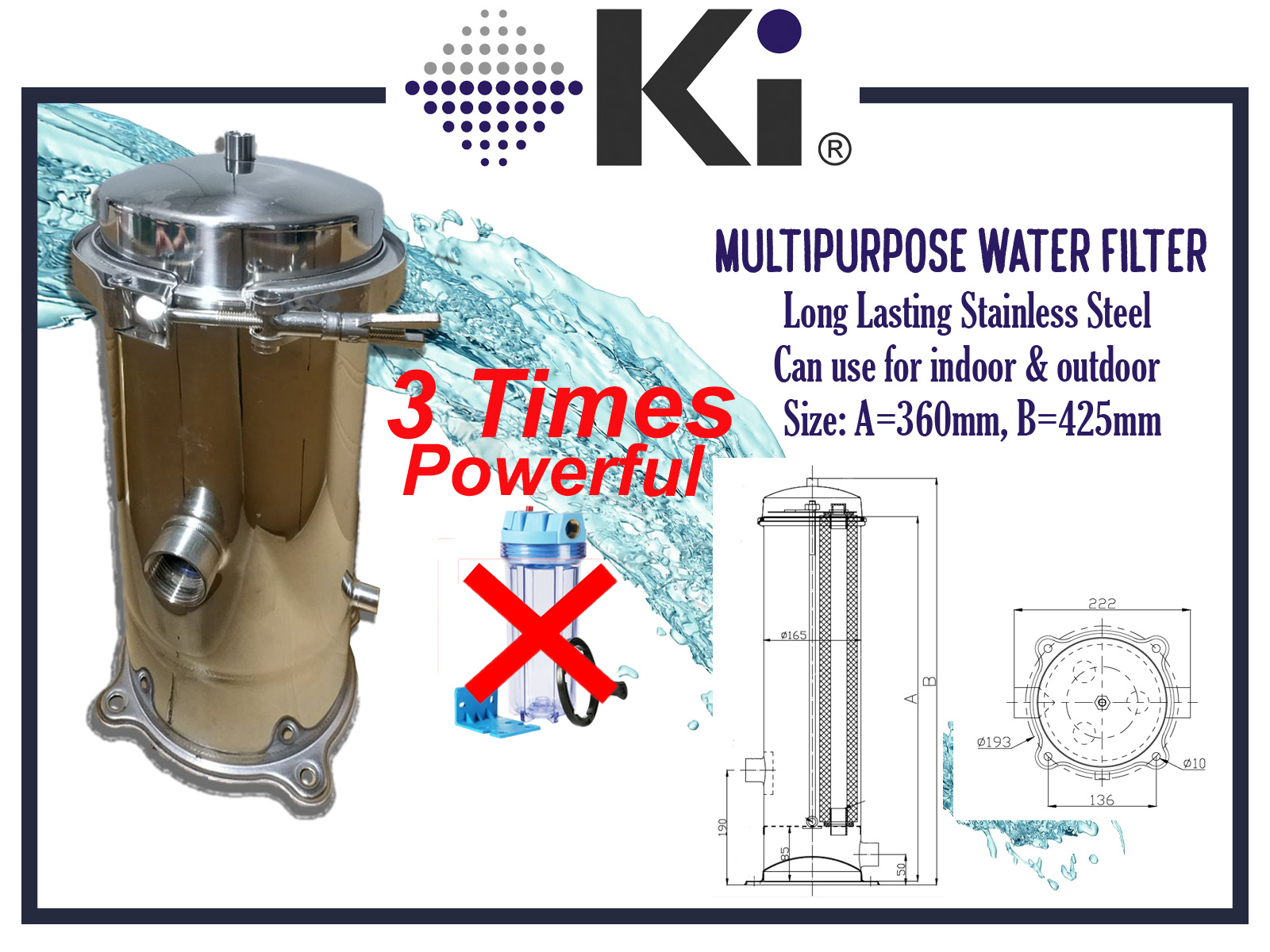 Stainless Steel Multipurpose Water Filter Ki-FilterSS30
READY STOCK!!
Premium Quality Filter Housing with Bigger Capacity.
Replace your old plastic filter housing with this STAINLESS STEEL housing. Modern look! ❤ Rust free‼❤
KI-FilterSS30 use the standard 10" filter cartridges. Easy to find in the market for cartridge replacement.
3 cartridges in Ki-FilterSS30 means 3 times the capacity and better performance. Save money for long term and better water quality. ❤❤
3 pcs 10" filter cartridges = 1 pcs 30" filter cartridges
Easy to fix and install.
No electricity required.
Cartridges that can be use:
☑Sediment Filter Cartridge
☑CTO Filter Cartridge
All price not include delivery.
Own collection at address as below:

Ki Carbon Solutions Sdn Bhd/ Kekwa Indah Sdn Bhd
Lot 160, Jalan Nilai 7/9, Kawasan Perindustrian Nilai 7,
71800 Nilai, Negeri Sembilan, Malaysia
To purchase big quantity, please directly contact us through sales@kicarbon.com or +6067999830